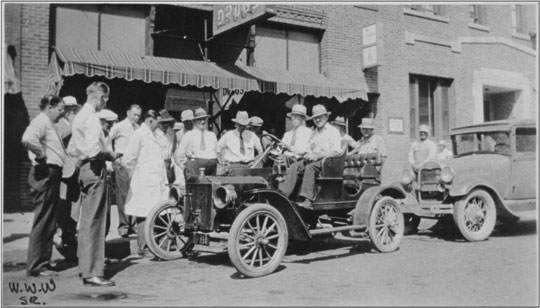 In 1921, W.W. Wallwork, Sr. established Moorhead Motor Company in Moorhead, Minnesota as a Ford car, truck and tractor dealership. Located on Center Avenue. The building still stands housing the Moorhead Billiards. At that time, the auto and truck business was coming out of its infancy. After the car was sold, the sales people had to teach the buyers how to drive!
The chain of generations may have been broken had W.W. Wallwork, Jr. decided to pursue his original course of study. He majored in history and English at Harvard, finishing two years after a tour in the military during World War II. He went to Oregon, taking a job as a newspaper editor. He later moved to San Francisco where he was hired by the San Francisco Chronicle. In 1948, W.W. Wallwork, Jr. called W.W. Wallwork, Sr. and accepted the job offer his father had presented to him.
The original Fargo dealership was located across from the American Legion and later moved to NP Avenue. In the mid-fifties Wallwork Truck Center began leasing trucks and cars. In 1969, the dealership moved to the Main Avenue location and the Moorhead and NP Avenue stores were closed. That same year, Wallwork Truck Center acquired the Kenworth franchise. In April of 1999, Wallwork Truck Center moved to a new Fargo location at 900 35th Street NW.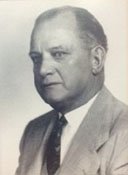 Bill Wallwork Sr.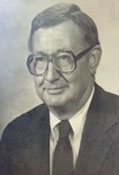 Bill Wallwork Jr.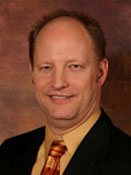 Bill Wallwork III

In 1975, Wallwork Truck Center opened Valley Imports. In 1984, Wallwork Truck Center became a Trailmobile dealer. In 1994, Wallwork Truck Center re-entered the truck leasing business and also reopened its Bismarck branch. In 1997, Wallwork Truck Center became a Sterling dealer as Ford sold its big truck division toFreightliner.
Bill W.W. Wallwork, III began working in the dealership in 1976. In 1979, Bill worked as a used vehicle sales person part-time during the school year; his next position was with Wallwork Lease, working in credit and collections, then as a lease representative during college. After college, he worked full-time for Wallwork Lease. Next, he began working for Wallwork Truck Center in inventory control, sales management, and general management. Bill became Vice President of W.W. Wallwork Truck Center in 1986 and accepted the position of President in January of 1991 upon the death of W.W. Wallwork, Jr.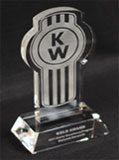 Since 1985, the KENWORTH Truck Company has presented the employees of Wallwork Truck Center with either the Gold or Silver Award for Dealership Excellence. In 2012 Wallwork Truck Center was honored with the prestigious KENWORTH Gold Customer Service Dealer of the Year Award.
Paccar Parts recently honored its top Kenworth and Peterbilt parts and service dealers during the 2021 ACCELERATE Your Success Parts and Service meeting. Wallwork Truck Center was recognized as the Technology Dealer of the Year for its use of several key Paccar Parts technology applications, including the eCommerce tool, Online Parts Counter (OPC).